Interior Design is the Art, and You are the Artist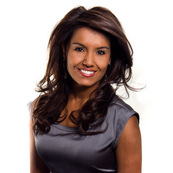 Because each of our clients is unique, we bring unique and creative ideas to each project. Along with our client's passion and style, every project comes to life. Our goal is to stir up creativity and enthusiasm in each of our clients and expose them to interior design.
We value the importance of listening to our clients and guiding them. In return, each project becomes the clients inhabitance; where they live, laugh, entertain, work or play!
We want you, the client, to be pleased with your environment and to be comfortable in your surroundings, whether it is a basement finish, a kitchen or bathroom remodel or decorating your home.
Most of all, we manage every aspect of the interior design and build out process to ensure the finished project meets our standards and surpasses your expectations.
Our art form sets us apart.
At Poonam's we believe that beautiful designs can come to life on any budget and for every taste. We can blend the old with the new, from transitional tastes, to the rustic styles and sleek contemporary environments… whatever the heart desires.
Interior Design is art and you, the client, are the artists. We are just the tool to help you get you to your desired space. This is your space to enjoy, not ours. We are just the resource.
Our final goal: To enjoy what we do because we simply love it!