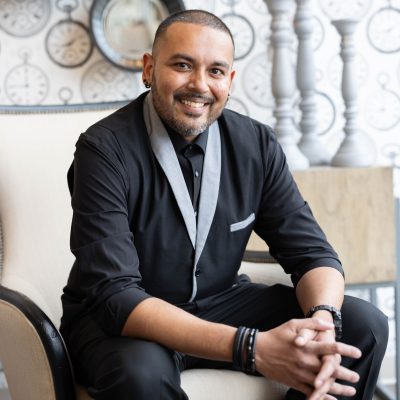 Vickel Maharaj (Vick) has over 20 years of Managerial and Customer Service Experience. Prior to joining the Poonam's by Design team he worked for the state Laboratory as the Operations Materials Manager.
A long career with the State of Colorado helped him acquire skill sets to bridge gaps between showroom staff, contractors and clients – bringing a feel of team, unity, and family to Poonam's by Design.
He recently received his Real Estate license and is working on establishing his footprint in the field.
Vickel was born in the Fiji Islands, moving to the United States when he was 5 years old. He is married to the love of his life, with whom he shares two children. He enjoys all types of sports, music, cooking, and traveling with family.